---

Slide Rule Info


Image Galleries

---

About the OS

Welcome
&nbsp Click on images for more information
The Oughtred Society was founded in 1991 by a group of slide rule collectors and is dedicated to the preservation and history of slide rules and other calculating instruments. In the past 26 years it has evolved to an international organization with members in 19 countries. It is noted for its highly acclaimed Journal of the Oughtred Society, published twice annually. The Society is a non-profit educational organization. Society goals include the dissemination and sharing of information and encouragement for collectors. We are affiliated with organizations in the United Kingdom, Germany, The Netherlands and Italy. Our activities are carried out by members who volunteer to do various tasks and projects. Membership is open to anyone. Click "Membership" in the left navigation menu for more information about member activities and benefits.
News/Features
Edwin J. Chamberlain (1938-2017), Oughtred Society Board member, long scale slide rule collector, OS Newsletter Editor and author of numerous Journal articles, passed away unexpectedly on Wed., Oct 18, 2017, in Hanover, NH. Many of us know Ed well from his attendance at both our East and West Coast Meetings, as well as from International Meetings in Europe and the US. Ed was the authority on long scale slide rules, and wrote many thoroughly researched articles on this subject. His OS and IM presentations were always entertaining and of expert quality and he motivated many other members to continue research into this area. Those who knew him from our meetings were always impressed with his passion in discussing topics from a wide variety of areas in engineering, solar power, farming, and of course, slide rules. His regularly published Newsletter has become a favorite of many members, both for its timely communication throughout our organization as well as for the special wit and candor that Ed added with special topics, cartoons and generally entertaining knowledge. A full obituary will be published in the near future, but for now, needless to say, we have lost a highly respected colleague and very dear friend. He will be very sorely missed. Robert De Cesaris, President, Oughtred Society


Meeting Report: The International Meeting 2017 (IM2017) was held on September 22 to 24 at the Arithmeum, at University of Bonn in Germany. Ed Chamberlain attended the meeting, but passed away on October 18, 2017. Hans Kordetzky kindly wrote this meeting report.

The Oughtred Society 2017 Hall of Fame.
IM2017, in Bonn, Germany, it was announced that Robert De Cesaris (USA) and W. Richard Davis (USA) were given the Oughtred Society Award. and one Fellowship was added to the rolls: Wolfgang Irler (Italy) The awards, for outstanding contributions to the world community involved with slide rules and historical calculating instruments, were presented by the OS Award Committee (Karl Kleine, Ed Chamberlain, David Riches and Otto van Poelje).
Robert's award was presented for his 10-year service to the Oughtred Society as President, for his publications on historical slide rules, and for his leading role in the organization of the International Meetings in the USA: IM2011 in Cambridge MA, and IM2015 in Burlingame, CA.
Richard's award was presented for his active membership of the OS Board since 2010, contributions to organization of national OS meetings, the OS Journal, management of the OS website, creating Galleries and Archives of Collections, and other work in the OS Publications Group.
Wolfgang was added to the OS Fellow rolls for his publications in the OS Journal and for his active part in the organization of the International Meeting IM2016 in Trento, Italy.

NEW BOOK:The Oughtred Society is proud to announce the publication of The Inventor of the CURTA Calculator an autobiography. This book is the story of the remarkable life of the inventor of this ingenious device, how he started in his father's mechanical office machine company in Vienna, eventually running the company himself, designing the Curta and becoming embroiled in WWII as a prisoner in a Nazi concentration camp and finally the difficulties of setting up full production after the war in Liechtenstein. Additional material written by the late Tom Wyman and Dr. Robert Otnes is included.

Possible EAST Coast Meeting: Discussions are in progress to reestablish a Fall Meeting on the east coast, possibly as early as this fall; please contact members Ben Strange or Louis Gotlib with your interest in this meeting.

Archive of Collections. New Collections added to this Archive. The first collection in this Archive was that of the late Tom Wyman. We now have four collections featured; items from the collections of Paul Tarantolo, Louis Gotlib, Richard Davis, and Thomas Wyman. All four collections continue to grow under the continuing direction and efforts of Clark McCoy, Rod Lovett, Ted Hume and Richard Davis. We invite you to view this new Archive of Collections and consider having us post your collection to the OS website for posterity.

Slide Rules of the Major Makers. A New feature on the Oughtred Society Web Site: In this new feature we present all slide rules produced by the eight major makers. This information has existed in several web locations but now exists here in one location. This data was gathered over many years by dedicated researchers.
♦Post and Hemmi have complete archives with photos and details for all rules
♦K&E has a cross reference with details for all rules, plus a partial photo archive.
♦Faber-Castell has a list of all rules with limited details, plus a partial photo archive.
♦Dennert & Pape/Aristo have a list of all rules with limited details, plus a partial photo archive.
♦Pickett has a cross reference with details for all rules.
♦Dietzgen has a cross reference with details for all rules, plus a dateline matrix.
♦Nestler has a list of all rules with limited details.

2017 Oughtred Society Annual Meeting Report: The Oughtred Society Annual Meeting for 2017 was held at the Atomic Testing Museum in Las Vegas, Nevada and featured a great day at the museum with fascinating displays, two presentations, two very nice dinners, and many interesting items at auction and for sale.


Pencil Slide Rules: A new publication introduced earlier in the year by the Oughtred Society: Pencil Slide Rules and their Successors, The Calculator Pen and Pentop Computers is a collection of articles that admirably covers this subject! This monograph is authored and edited by one of our Oughtred Society founders, Rodger Shepherd. This publication is now available for sale on our website.


JOS DVD is available for sale, containing 26 years of the Journal of the Oughtred Society in PDF format. OS members and non-members(individuals and institutions) may purchase the DVD by going to the Journal page and paying for the disk via Paypal.

A Search Facility for the Journal of The Oughtred Society awaits your use.
(See Journal Search in main menu at left.) This new Search Facility displays high resolution PDFs of Journal articles. You may search by several methods -- author, title, keyword, or for any word that appears in any article, or for all articles in a given year, etc.The search facility was created by Rod Lovett.

Request for Articles for the 2018 and 2019 Journals. Be a contributing author and share your knowledge and interests. For ideas and inspiration, read "Yes, You Can Write for the Journal of the Oughtred Society" (82KB pdf).

Current Journal of the Oughtred Society

Cover &nbsp &nbsp &nbsp &nbsp &nbsp &nbsp &nbsp &nbsp &nbsp &nbsp &nbsp &nbsp &nbsp &nbsp &nbspTable Of Contents &nbsp &nbsp &nbsp &nbsp &nbsp &nbsp &nbsp &nbsp &nbsp Sample Page


Sample Articles from the Journal of the Oughtred Society. The Oughtred Society is pleased to present seven articles from past issues of the Journal. See NEWS ARCHIVES.

JOS Plus is the website location where supplemental material appears for articles in the Journal of the Oughtred Society. View these supplemental materials by going to JOS Plus.

NEWS ARCHIVES - Past announcements and news.

Publications of the Oughtred Society


Order Details for
All Publications
HERE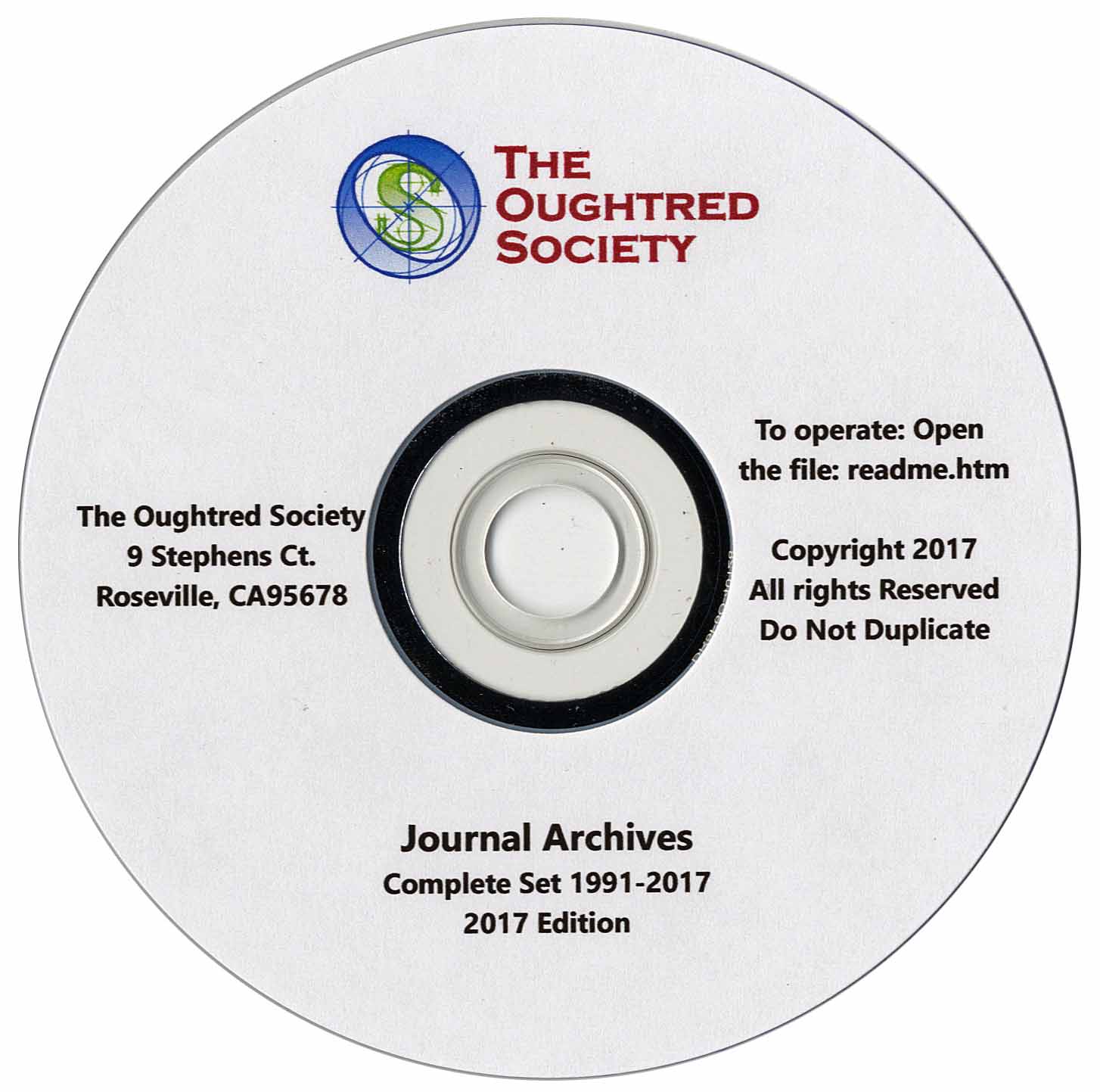 JOS DVD
26 years on one disk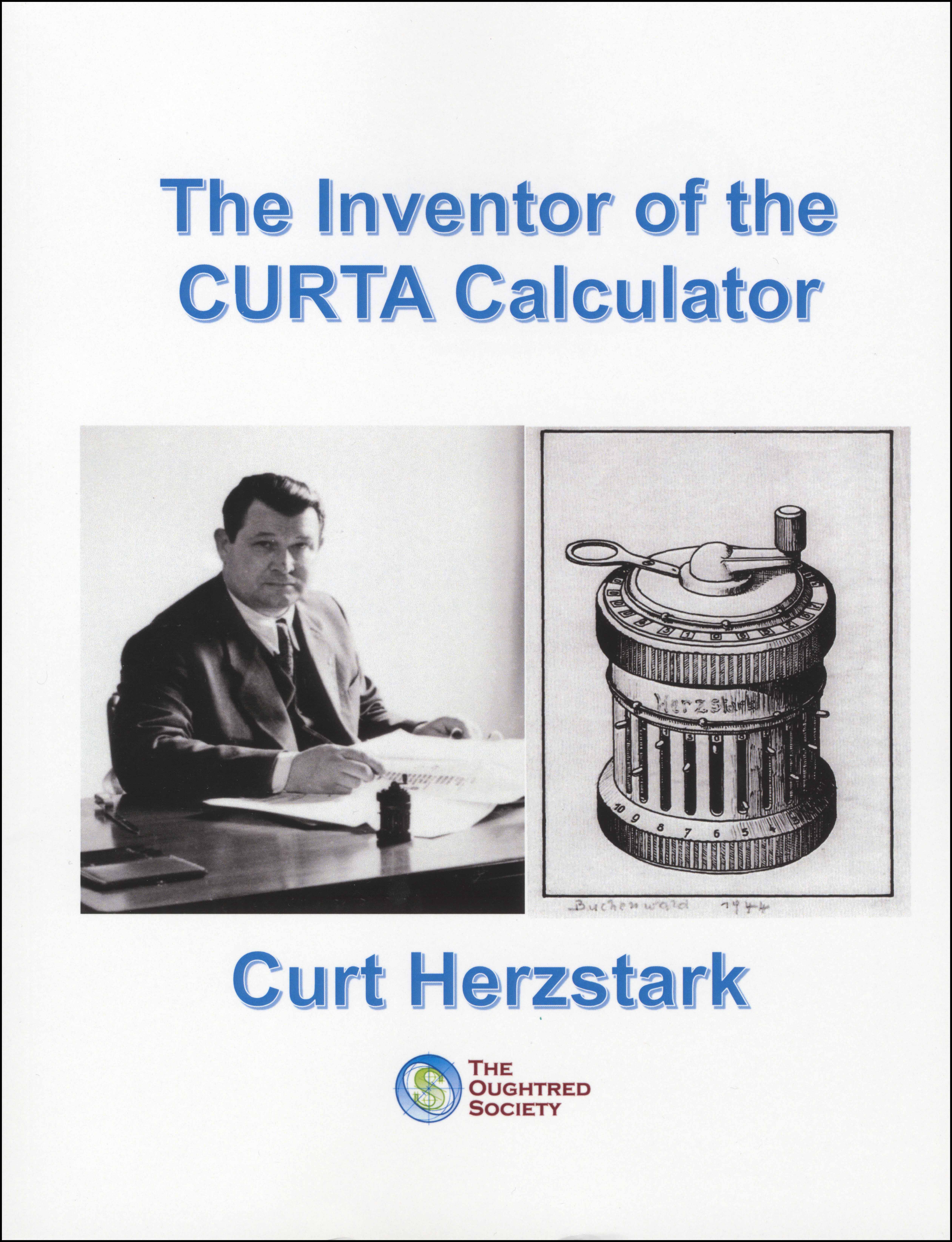 The Inventor of the
CURTA Calculator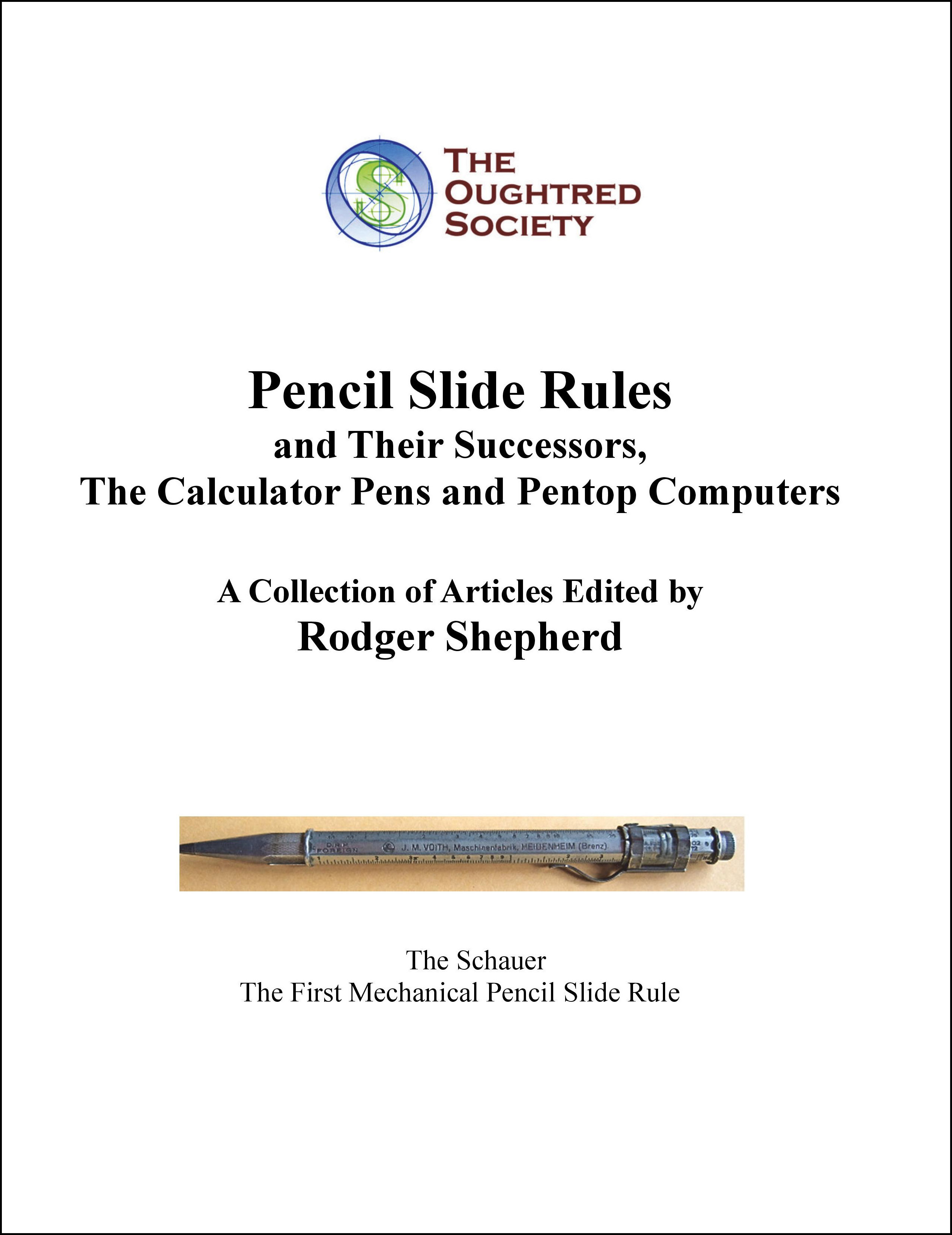 Pencil Slide Rules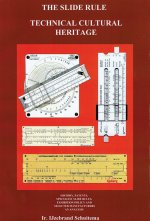 The Slide Rule Technical Cultural Heritage
by IJzebrand Schuitema




Calculating With Tones



K&E Slide Rule History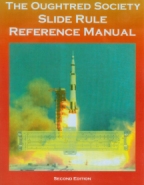 Slide Rule Reference Manual
2nd Edition



Pocketbook of Gauge Marks
2nd Edition