---

---

Slide Rule Info


---

About the OS

Welcome
The Oughtred Society was founded in 1991 by a group of slide rule collectors and is dedicated to the preservation and history of slide rules and other calculating instruments. In the past 24 years it has evolved to an international organization with members in 22 countries. It is noted for its highly acclaimed Journal of the Oughtred Society, published twice annually. Continued …
Calendar of Events
IM2015 - September 25-27 2015 located in Burlingame, California.
The Oughtred Society is pleased to be co-hosting the International Meeting of Slide Rule Collectors - IM 2015 in conjunction with special events and displays at the Computer History Museum, a tour of the impressive display of Bob Otnes' slide rule and calculator collection, and a sale of important items from the Tom Wyman and David Gamble Collections. The theme for this meeting will be...

From Logarithms to Algorithms:
Bridging 400 Years of Scientific and Computing Evolution

to reflect both the recent celebration of the Quadricentenary of Napier's work on logarithms as well as to highlight the importance of Silicon Valley to computing the rapid advances in technology during our lifetimes.

Details and Registration.: IM2015 Registration
News/Features
Highlights of Thomas Wyman Collection to be Auctions at IM2015 - Download this PDF file for photos of a few of the specimens being auctioned at the meeting September 25-27, 2015 located in Burlingame, California. Wyman Collection Highlights (5MB PDF).

Derek Slater of Kettering, Northamptonshire, United Kingdom passed away on March 29, 2015. Derek was an active collector and member of UKSRC and the Oughtred Society, Derek died on Sunday, peacefully here with all of his family and he knew that they were there. He had been in failing health for a long time (fibrosis of the lungs) but the final stage of being confined to bed lasted less than a fortnight. A funeral was held on Tuesday April 7 at Warriston Crematorium, 36 Warriston Road, Edinburgh EH7 4HW at 9.30 am. There will be a cheerful celebration of his life in Northamptonshire in the summer.
Call for Papers for IM2015 - September 25-27 2015 located in Burlingame, California. The theme for this meeting will be From Logarithms to Algorithms: Bridging 400 Years of Scientific and Computing Evolution to reflect both the recent celebration of the Quadricentenary of Napier's work on logarithms as well as to highlight the importance of Silicon Valley to computing the rapid advances in technology during our lifetimes.
Download more information and guidelines: IM2015 Call For Papers (PDF).

2015 Membership Renewal! If you have not already renewed your Oughtred Society membership please do so. Membership is on a calendar year basis, i.e. January 1st through December 31.

The Oughtred Society 2014 Hall of Fame.
In 2014, in Delft, the Netherlands, it was announced at the IM2014 that Karl Kleine (Germany) and David Sweetman (USA) were given the Oughtred Society Award. and six Fellowships were added to the rolls: Ian Lodge, Georg Schreiber, Daniel Toussaint, Pierre Vander Meulen, Detlef Zerfowski, and Jorge Fabregas Zazza.

The Slide Rule Technical Cultural Heritage, This Oughtred Society reprint of IJzebrand Schuitema's classic is a must have for the serious slide rule collector or enthusiast. This book succeeds in sharing with the reader the vast knowledge and experience of Dutch collector Schuitema from his 20-year quest for slide rules. Included are descriptions of a variety of specialty slide rules from various countries, an overview of slide rule history and patents, ideas for exhibiting, and information about three European manufacturers. Much of his collection of over 3,000 slide rules and extensive library resides at the Arithmeum Museum in Bonn, Germany. English, Perfect Bound, 8.5" x 11", 272 pages, 30 in full color, 29 ounces. $35.00 plus shipping.

Tom Wyman, who served as our first Oughtred Society president from 1997 to 2007, passed away in Palo Alto, CA on March 17, at the age of 86. Tom became suddenly ill on the morning of March 10 from a brain aneurysm and passed away after a short hospital stay. Tom is survived by his wife, Ellen, daughter Susan, son Tom, and four grandchildren.

JOS DVD is now available for sale, containing 22 years of the Journal of the Oughtred Society in PDF format. OS members and non-members(individuals and institutions) may purchase the DVD by going to the Journal page and paying for the disk via Paypal.

A Search Facility for the Journal of The Oughtred Society awaits your use.
(See Journal Search in main menu at left.) This new Search Facility displays high resolution PDFs of Journal articles. You may search by several methods -- author, title, keyword, or for any word that appears in any article, or for all articles in a given year, etc.The search facility was created by Rod Lovett.

Collectanea de Logarithmis
For more than ten years Klaus Kühn has studied the history of logarithms and of logarithmic tables. At the IM2013 meeting in Berlin he presented the results of his study, packaged in a tool called Collectanea de Logarithmis (Collected Works Concerning Logarithms). The tool gives access to thousands of tables, articles, books, and other publications on history of the invention, calculations, tabulations and applications of logarithms from Early Modern Age until the present - 2014 being the quadri- centennial anniversary of Napier's first book on the logarithm, Mirifici Logarithmorum Canonis Descriptio. The tool consists of a DVD with a USB-stick protection "dongle", giving access to an online database. Collectanea de Logarithmis can be purchased at €50 from Klaus Kühn. More Information

Recent books on slide rules are:

Joint Slide Rules, by Peter Hopp
Pocket Watch Slide Rules, by Peter Hopp
Otis King Calculators, a History of Production 1920-1977, by Colin Barnes and Tedford White
Rechenschieber-Slide Rules, A.W.Faber, A.W.Faber-Castell, by Peter Holland.

More details on the Resources Page.

Request for Articles for 2015 Journals. Be a contributing author and share your knowledge and interests. For ideas and inspiration, read "Yes, You Can Write for the Journal of the Oughtred Society" (82KB pdf).

Sample Articles from the Journal of the Oughtred Society. The Oughtred Society is pleased to present .five articles from past issues of the Journal. Links forthcoming. See NEWS ARCHIVES.

JOS Plus is the website location where supplemental material appears for articles in the Journal of the Oughtred Society. View these supplemental materials by going to JOS Plus.

NEWS ARCHIVES - Past announcements and news.

Publications of the Oughtred Society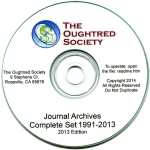 JOS DVD
22 years on one disk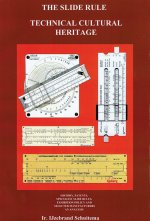 The Slide Rule Technical Cultural Heritage
by IJzebrand Schuitema
Order Details



Calculating With Tones



K&E Slide Rule History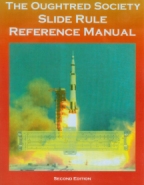 Slide Rule Reference Manual
2nd Edition



Pocketbook of Gauge Marks
2nd Edition