---

Slide Rule Info


---

Searchable
Galleries:

♦ Rare SRs


---

About the OS

Welcome
Use the navigation menu or the drop-down lists to discover a world of information!
The Oughtred Society was founded in 1991 by a group of slide rule collectors and is dedicated to the preservation and history of slide rules and other calculating instruments. Over the past three decades it has evolved to an international organization with members in 20 countries. It is noted for its highly acclaimed Journal of the Oughtred Society, published twice annually. The Society is a non-profit educational organization. Society goals include the dissemination and sharing of information and encouragement for collectors. We are affiliated with organizations in the United Kingdom, Germany, The Netherlands and Italy. Our activities are carried out by members who volunteer to do various tasks and projects. Membership is open to anyone. Click "Membership" in the left navigation menu for more information about member activities and benefits.
News/Features
Virtual IM2022 Agenda and Presentations Set for Sat Sept 17 and Sun Sept 18, 2022

PLEASE REGISTER BY RESPONDING TO BOTH: James Bready rechenmeister@peak.org
and Bob De Cesaris robert.g.de.cesaris@intel.com BY NO LATER THAN WED SEPT 14, 2022 WITH YOUR EMAIL TO REGISTER so that we can plan the ZOOM call appropriately. The ZOOM link and password will be provided by email only to those on the registered attendee list. As with previous virtual IM's out of the US, we will begin at 9AM PDT and end at approx. 1PM PDT on both days. As in previous years, the ZOOM link will be available at 8:30AM PDT. As an icebreaker for IM2022, the first session on Saturday will give the attendees the opportunity to present a voluntary one-minute short talk exhibiting your favorite slide rule or calculating device via ZOOM. Again, this is strictly voluntary; for those who decide to present, it will give one an opportunity to have the floor for a minute to speak about their favorite rule or calculator and their specific interests in calculating devices so we can get to know one another better. In addition, we are planning a short auction at the end of the Sunday session with some very nice and interesting items from the Richard Smith Hughes and Dick Rose collections. Details and photos of the items in this auction will also be available by email shortly. Please refer to the table below (click on it to enlarge) for a detailed agenda of our speakers and activities for our upcoming two-day meeting. We look forward to seeing you there! Please refer to the table below for a detailed agenda of our speakers and activities for our upcoming two-day meeting. We look forward to seeing you there!
Thanks to Jose G. Fernández collectors can now download free-of-charge English and/or Spanish translations of the important Rechenschieber im Wandel der Zeit (Slide Rules through Time) book published in 2009 by Guus Craenen. This book charts the development and evolution of the slide rule from 1787 to 1905. Click on the image of the front cover to download either of the translations.

New Book:

The Oughtred Society is pleased to announce the publication of a new book: " A Closer Look At Mechanical Air Navigation Computers". This 197 page book describes the operation and principals behind these unique historical devices. Many detailed images, drawings and examples are given. Numerous devices are described. Collectors, pilots and others interested in aviation should find this work to be of great interest. Klaus Petzgold, a 30 year chief pilot, flight instructor and teacher, is the author of this fine book. A limited supply of this book is available from the Oughtred Society at a cost of $35 plus $8.50 shipping.

View Bob Otnes' collection

Memorable collections can be big or small. However, the collection of OS founding member Bob Otnes (1932-2019) was truly legendary. OS volunteers are working hard to record for future reference in the Archive of Collections the many, many items that made up Bob's collection. It will take a while to complete the work but already a major tranche of the collection can be viewed HERE.

CALL FOR PAPERS for our upcoming INTERNATIONAL MEETING, IM2022 (Sept 17-18, 2022):

With the date for IM2022 firmed and announced as Sept 17-18, 2022 and set as a ZOOM meeting, please consider participating by presenting your favorite topic via a .ppt presentation and/or paper at the conference. We have set the final deadline for final papers/presentations for August 31 and would appreciate it if you could send the Topic and Title of your work to both of us ASAP to: Bob De Cesaris (robert.g.de.cesaris [at] intel.com) and Jim Bready (rechenmeister [at] peak.org) so we may begin to plan the Agenda for the Proceedings.


---

Stempunked!

Richard Blake has been expanding his efforts to bring an introduction to slide rules program to schools and libraries in his local area. He has posted the presentation file for his educational program online here: https://www.stempunked.com/when-slide-rules-ruled. If you are interested in duplicating his efforts in your local area, click the link under the heading Presentation Materials.

---

Did You Notice?

Reassuringly the OS website now boasts an HTTPS secure "padlock". The upgraded security level (now encrypted SSL) should make NO difference to the performance but it does ensure the site is much more secure for our visitors

---

F-C Book Updated

After going digital 15 months ago and over 1,000 free downloads it was time for an update. Edition V 8.1 of Peter Holland's definitive book in English and German on every slide rule made by A.W. Faber and A.W. Faber-Castell is now free to download from here

---

Find Every Electro!

Rod Lovett's latest search facility makes it easy to access the extensive data on Electro types compiled by Bob Adams over many years. Take a look and find every known specialist Electro and Electronic slide rule – try it out here

---

The new edition of the Journal of the Oughtred Society is out! (See below for sample page and TOC images!)


---

International Meeting 2021 Summary

The second half of 2021 was highlighted by the 27th International Meeting of Collectors and Researchers of Slide Rules and Historic Computing Instruments, which was held on September 11 and 12 and hosted from Germany through ZOOM, by Karl Kleine. Karl did an outstanding job in creating the program, maintaining the website, and especially in serving as our editor for all of the papers. The IM2021 Proceedings are being published and will be made available to our international membership. Check www.im2021.org (http://www.im2021.org) for updates and availability.

The meeting featured four sessions, Collecting in Pandemic Times, Mechanical Calculators, Slide Rules, and Logarithm Tables, spread over the two day event. Karl plans to post the full videos of each presentation on both the IM2021 and Oughtred Society sites for reference. The initial session, featuring six presentations, brought up the very sobering topic that most of us do not want to face, namely, how do we best plan for the future of our collections for the day that will inevitably come? Many good ideas were shared about organizing ones collection to separate and document ones most important and valuable pieces so that one's family has sufficient information to make good decisions about the future of the collection. Karl Kleine's paper referred to our current situation as the 'second death' of the slide rule since those users and collectors who had last used these devices professionally would now be reaching their 80's and 90's. José Fernández highlighted the importance of maintaining key websites in our field that have been developed over many years that could be at risk of being lost; Nathan Zeldes covered thoughts and options regarding the future of our collections; several members noted that they had placed specific instructions in their will to fund their sites for at least several years after they have passed. Groups such as the Oughtred Society, the UKSRC, and others need to be ultimately responsible to ensure that these important reference sites and archives continue to be funded and supported indefinitely. Mike Konshak reviewed the goal of the ISRM and its library and highlighted the many detailed books that he has been publishing to preserve the instructions books and related literature regarding slide rules and calculating devices that are easily lost to time. Many members commented on the utility and quality of his work and highlighted some of the very difficult documents that Mike has been able to find, remove imperfections, and reproduce. Marvin Clarence presented on the interesting and certainly concerning topic of "Slide Rules and Numeracy in the Current Active Generation and in the Generations to Come." Marvin serves as Head of Communications and Education for the International Slide Rule Museum and is currently researching the somewhat controversial history of the development of the slide rule, a most apropos subject as we approach the 400th anniversary of the invention of this most useful device.

The second session of the first day covered the topic of Mechanical Calculators and included three excellent papers on this topic. Wolfgang Irler covered the topic of European Scientists and Inventors of the 18th Century, Jan Meyer explained the challenges that he faced in building a beautiful replica of a Braun Calculating Machine, noting that some key component sizing had to be slightly modified and this created a rippling effect throughout parts of his design. The images he shared of his machine were impressive and reflected a very faithful commitment to the original design. The final paper of this session was given by Gian Piero Barozzi, who very passionately described his experiences as an Italian inventor and designer of mechanical calculators in Japan. He described how he grew up in a small Italian village, always interested in mechanical devices but could not find a match for his interests in Italy. He eventually moved to Japan where he designed typewriters and many of the Japanese calculators that made it to market throughout the world. He retired and now lives in Italy and noted how different the two cultures are, especially when it involves schedules and time commitments.

The third session began on the second day and focused on slide rules and reviewed several interesting and specialized models, covered by David Rance, Jacques Perregaux, John Runnels, and Bob Adams. In particular, John's presentation focused on the relationship between Richardson and Gilson slide rule manufacturing; he presented clear evidence that the two companies did indeed have a very close relationship, something which has been suspected and discussed for some time. He presented a rule that appeared to be a standard 12-inch Richardson slide rule that also contained the words Gilson Slide Rule when the slide was extended. According to the page on Richardson Slide Rules from the Smithsonian Institution, "Richardson developed a range of slide rules and took out patents in 1911, 1912, and 1918. By 1920, Richardson had sold his business to the Gilson Slide Rule Company, purchased an expensive automobile, and retired." Rules with both names appear to be very uncommon based on questions and the discussion from the membership which followed.

The fourth and final session contained two papers on Logarithmic Tables. Bob De Cesaris covered the history of mathematical thought from antiquity that hinted at the concept of logarithms, then detailed the works of Bürgi and Napier, and shared examples of early log tables from his collection. Klaus Kühn followed by reviewing a collection of sources covering the computation of logarithms.

Following the Proceedings, the recipients of the Oughtred Society Awards for 2021 were announced:

Congratulations to this year's Oughtred Society Award Recipient:
Andries de Man
…..and congratulations to the two recipients of the Oughtred Society Fellowship Award:
Jim Bready
Hubert Weikert

These awards recognize those key members who have gone above and beyond in researching, documenting, and preserving information related to slide rules and calculating devices and towards helping with the growth of our international community of collectors.

After announcements from representatives of the several international groups that were represented at the meeting, an auction of items from the Conrad Schure Collection was held. A total of 26 items were auctioned, among them an early Scientific Publishing Company pocketwatch-type slide rule, several early Tavernier Gravet rules, an early variety of the Gilson Midget with very early steel 'claw' cursors, and two Maison Richer stadia slide rules. We have received a great deal of very positive feedback on the meeting and once again, our sincerest thanks for Karl for all of the time and hard work that he dedicated to ensuring that this was a smashing success!

Welcome David Rance to the OS Board of Directors

I also wish to announce that David Rance of the Netherlands has joined the Oughtred Society Board of Directors. David brings a great deal of knowledge, experience, and energy to the Board and has already begun working with other Board members and making significant contributions. He will also assume Otto's position as European representative on the Board. I also want to most sincerely thank Otto van Poelje for his many years of service to the OS Board, where he drove and implemented many excellent ideas and projects and represented the interests of our European membership very well. Otto and his wife have recently moved into a smaller home and are now busy with downsizing and getting their belongings in line with their new home; we wish him the very best!

---

David Sweetman


David Sweetman passed away February 15, 2022 at age 74. David joined the Oughtred Society in 2005 and was named a fellow of the OS in 2011. He recieved the OS Award in 2014 and served as managing editor of the Journal of the OS for six years. Obituary by Robert De Cesaris.

Calling all authors! The Oughtred Society is preparing the 2022 Journal issues, and is looking for some good articles! Contact Journal editor Jim Bready with your proposal, and see The Journal of the Oughtred Society web page for more information and to download the JOS Guidelines for Authors.

---

Book review by Michael Konshak:

Book Review of Volume 1 of the 24+ intended volumes (22 currently available), about each major manufacturer of slide rules. The volumes are available on Amazon ($27.95 per hardback or $19.95 per paperback). A portion of each sale is donated to the ISRM (International Slide Rule Museum). Each volume is ~550 printed pages. Reviewer Michael Konshak is a retired mechanical engineer and the curator of the International Slide Rule Museum since 2003. He is preserving the 50- to 100-year-old slide rule manuals in the Slide Rule Instruction Library Series. Michael has been a long-time contributor to the Oughtred Society.

---

Oughtred Society 2021 Annual Meeting May 15 Our Oughtred Society's Annual Meeting was held virtually via Zoom on 15 May 2021 from 9AM to 1PM PDT, and was a terrific success with over 40 attendees!
"Virtual IM2021" The 27th International Meeting of Collectors and Researchers of Slide Rules and other Historic Computing Instruments, or IM2021 for short, was held September 11th and 12th, 2021 as a "Zoom" online conference. For more information visit the IM2021 web site: http://www.im2021.org

---

"Virtual IM2020" held Sat Sept 12 and Sun Sept 13, 2020 was a HUGE success!! We had an outstanding 'Virtual IM2020" with 10 presenters and nearly 100 attendees!
Thank you all for attending. The meeting would not have been half as much fun without you! We have received many requests for the PowerPoint or PDF files of both the presentations and especially the introduction slides. You can now view or download all of those files from our IM2020 web page

The Oughtred Society 2019 Annual Meeting was held in Las Vegas at the Atomic Testing Museum on April 20, 2019.

Once again there were dozens of unique and interesting slide rules for sale at the Oughtred Society annual auction and several interesting presentations. Here is a brief report on the 2019 OS annual meeting.

International Meeting of Collectors of Historical Calculating Instruments (IM2019) - September 20-22, 2019


The 25th International Meeting of Collectors of Historical Calculating Instruments (IM2019) was held September 20th to 22nd, 2019 at the Badhotel in Scheveningen -- the seaside resort of The Hague, which is the government residence of the Netherlands (full announcement). (pdf) 2018 meeting report.




Free On-Line BOOK: The Oughtred Society is proud to announce the publication of LONG-SCALE SLIDE RULES in LIFE-SIZE IMAGES by Otto E. van Poelje, dedicated to the memory of our Oughtred Society fellow collector & long-scale slide rule connoisseur Edwin Chamberlain (18-10-2017)


Archive of Collections. New Collections added to this Archive. The first collection in this Archive was that of the late Tom Wyman. We now have five collections featured; items from the collections of Paul Tarantolo, Louis Gotlib, Richard Davis, Cliff Frohlich and Thomas Wyman. All the collections continue to grow under the direction and efforts of Clark McCoy, Rod Lovett, Ted Hume and Richard Davis. We invite you to view this new Archive of Collections and consider having us post your collection to the OS website for posterity.

The Oughtred Society is proud to publish The Inventor of the CURTA Calculator an autobiography. This book is the story of the remarkable life of the inventor of this ingenious device, how he started in his father's mechanical office machine company in Vienna, eventually running the company himself, designing the Curta and becoming embroiled in WWII as a prisoner in a Nazi concentration camp and finally the difficulties of setting up full production after the war in Liechtenstein. Additional material written by the late Tom Wyman and Dr. Robert Otnes is included.

Pencil Slide Rules: A new publication introduced earlier in the year by the Oughtred Society: Pencil Slide Rules and their Successors, The Calculator Pen and Pentop Computers is a collection of articles that admirably covers this subject! This monograph is authored and edited by one of our Oughtred Society founders, Rodger Shepherd. This publication is now available for sale on our website.

JOS DVD is available for sale, containing 26 years of the Journal of the Oughtred Society in PDF format. OS members and non-members(individuals and institutions) may purchase the DVD by going to the Journal page and paying for the disk via Paypal.

A Search Facility for the Journal of The Oughtred Society awaits your use.
(See Journal Search in main menu at left.) This new Search Facility displays high resolution PDFs of Journal articles. You may search by several methods -- author, title, keyword, or for any word that appears in any article, or for all articles in a given year, etc.The search facility was created by Rod Lovett.

Request for Articles for the 2022 and 2023 Journals. Be a contributing author and share your knowledge and interests. For ideas and inspiration, read "Yes, You Can Write for the Journal of the Oughtred Society" (82KB pdf).


Sample Articles from the Journal of the Oughtred Society. The Oughtred Society is pleased to present seven articles from past issues of the Journal. See NEWS ARCHIVES.
JOS Plus is the website location where supplemental material appears for articles in the Journal of the Oughtred Society. View these supplemental materials by going to JOS Plus.
NEWS ARCHIVES - Past announcements and news.

Publications of the Oughtred Society


Order Details for
All Publications
HERE

Slide Rules Through Time 1787 - 1905

Mechanical Air Navigation Computers
By Klaus Petzgold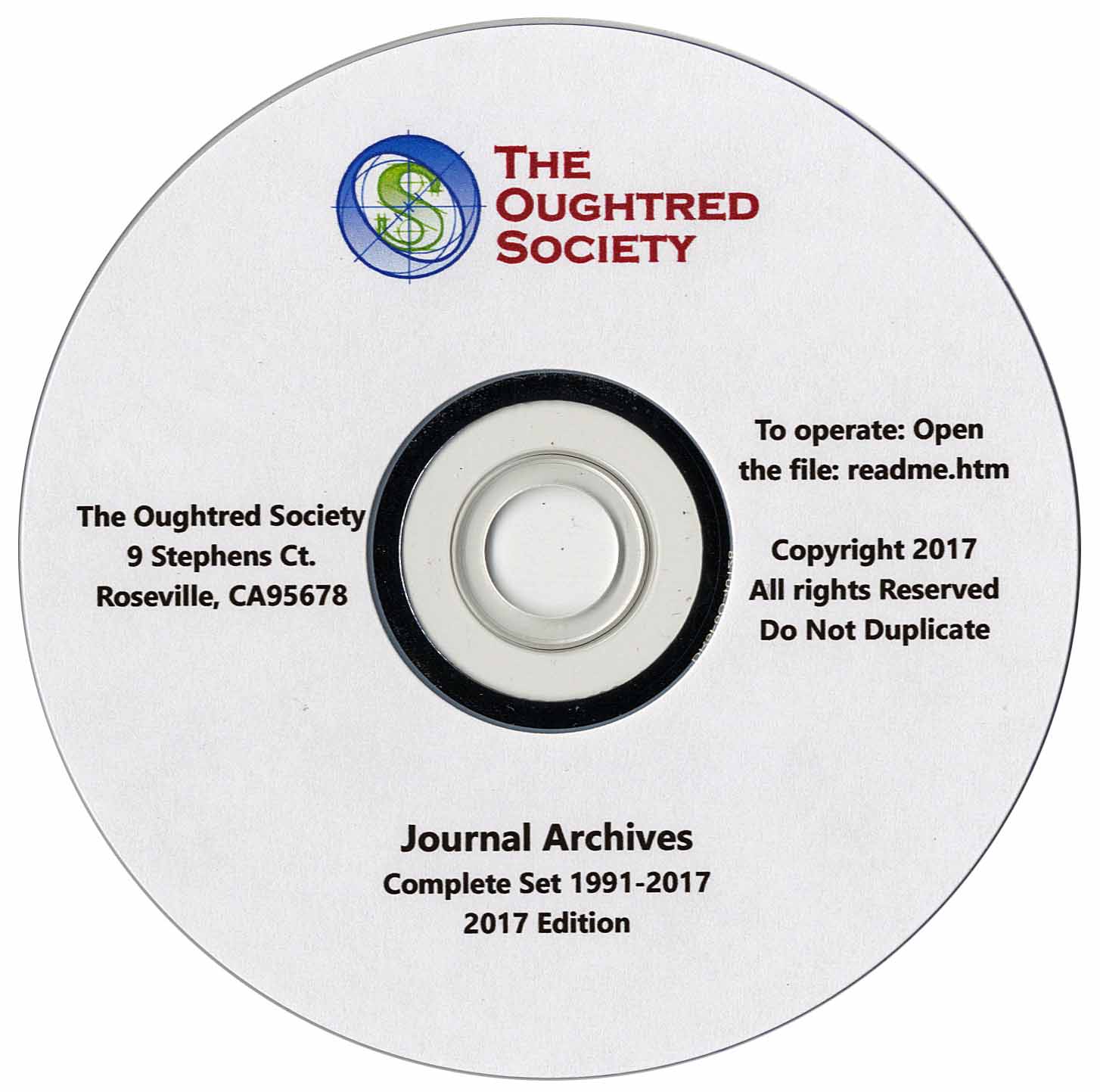 JOS DVD
26 years on one disk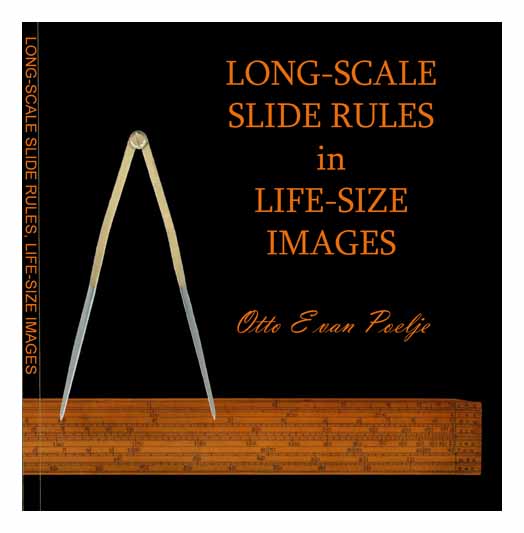 LONG-SCALE SLIDE
RULES in LIFE-SIZE
IMAGES



Specialized Slide Rules
for Electronic Engineers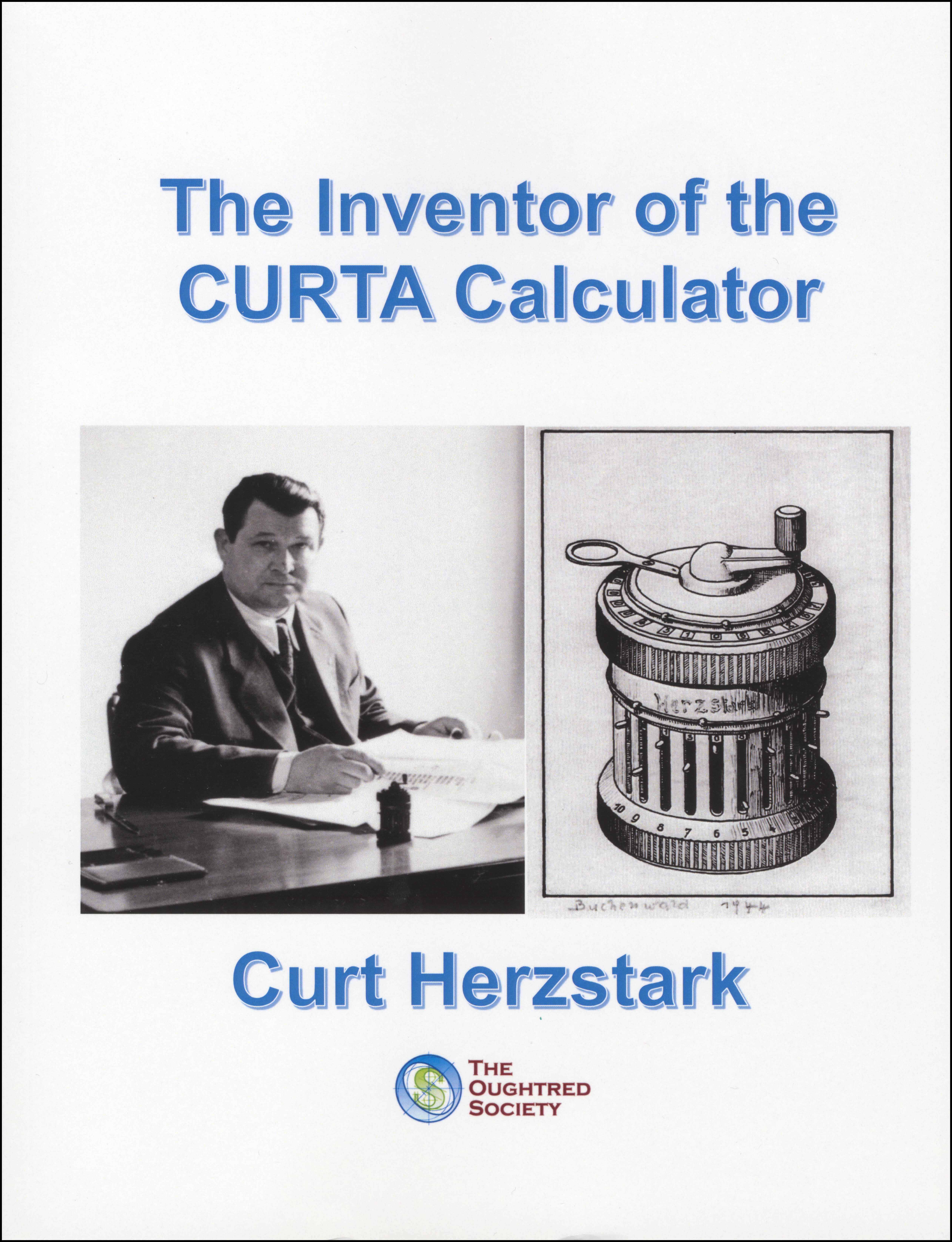 The Inventor of the
CURTA Calculator



Pencil Slide Rules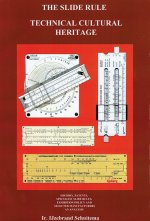 The Slide Rule Technical Cultural Heritage
by IJzebrand Schuitema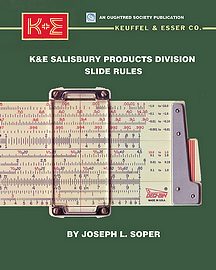 K&E Slide Rule History



Slide Rule Reference Manual
2nd Edition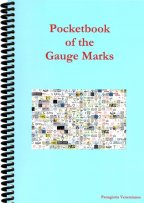 Pocketbook of Gauge Marks
2nd Edition