---

Slide Rule Info


---

Searchable
Galleries:

♦ Rare SRs


---

About the OS

Welcome
Use the navigation menu or the drop-down lists to discover a world of information!
The Oughtred Society was founded in 1991 by a group of slide rule collectors and is dedicated to the preservation and history of slide rules and other calculating instruments. Over the past three decades it has evolved to an international organization with members in 20 countries. It is noted for its highly acclaimed Journal of the Oughtred Society, published twice annually. The Society is a non-profit educational organization. Society goals include the dissemination and sharing of information and encouragement for collectors. We are affiliated with organizations in the United Kingdom, Germany, The Netherlands and Italy. Our activities are carried out by members who volunteer to do various tasks and projects. Membership is open to anyone. Click "Membership" in the left navigation menu for more information about member activities and benefits.
News/Features
Message from Bob De Cesaris:

We now have a solid quote and timeline from Minuteman Press and expect to be mailing Journal 32-1, our Spring/Summer 2023 edition, within the next two weeks. Apparently labor shortages and high costs continue to force some businesses related to printing to close their doors forcing printers to find new sources for cover paper and cover chroming (i.e., the glossy finish). This delayed our receiving quotes to the point where Clark and I decided we had to change the cover and just as we had decided to make the modifications, our printer came through with a quote and timeline.

The theme for this year's IM will be On the Eve of the 400th Anniversary in reference to the invention of the slide rule in the mid-1620's (the range given is generally 1622 to 1628 based on Oughtred's published work in 1632 where he makes approximate references to his initial invention), but certainly not firmly restricted only to that topic. The final deadline for submission of a paper or presentation has been set as September 15; it would be very much appreciated if you could send the topic and title of your work to both Jim Bready ( rechenmeister [at] peak.org ) and Bob De Cesaris ( robert.g.de.cesaris [at] outlook.com ) as soon as possible so that we can develop the final agenda for the Proceedings. As we approach the 400th anniversary of the invention of the slide rule, one can find plenty of excellent information in books and references from the internet that details both the invention and the surrounding controversy among Gunter, Wingate, Oughtred, and Delamain making claims to its origins. Articles on these topics and on subsequent improvements made by Coggeshall, Everard, Roget, Mannheim, and others should provide ample material for members to author upcoming articles for the upcoming IM2023 as well as for our next face-to-face International Meeting. We will have approximately 50 items at the auction at the end of the second day, very nice items gathered from both the Dick Rose and Conrad Schure collections.
---
Two Important New (2022) e-Books!

Thanks to Jose G. Fernández collectors can now download free-of-charge English and/or Spanish translations of the important Rechenschieber im Wandel der Zeit (Slide Rules through Time) book published in 2009 by Guus Craenen. This book charts the development and evolution of the slide rule from 1787 to 1905. Click on the image of the front cover to download either of the translations.

New (2022) Book:

The Oughtred Society is pleased to announce the publication of a new book: " A Closer Look At Mechanical Air Navigation Computers". This 197 page book describes the operation and principals behind these unique historical devices. Many detailed images, drawings and examples are given. Numerous devices are described. Collectors, pilots and others interested in aviation should find this work to be of great interest. Klaus Petzgold, a 30 year chief pilot, flight instructor and teacher, is the author of this fine book. A limited supply of this book is available from the Oughtred Society at a cost of $35 plus $8.50 shipping.

View Bob Otnes' collection

Memorable collections can be big or small. However, the collection of OS founding member Bob Otnes (1932-2019) was truly legendary. OS volunteers are working hard to record for future reference in the Archive of Collections the many, many items that made up Bob's collection. It will take a while to complete the work but already a major tranche of the collection can be viewed HERE.

---

Stempunked!

Richard Blake has been expanding his efforts to bring an introduction to slide rules program to schools and libraries in his local area. He has posted the presentation file for his educational program online here: https://www.stempunked.com/when-slide-rules-ruled. If you are interested in duplicating his efforts in your local area, click the link under the heading Presentation Materials.

---

Did You Notice?

Reassuringly the OS website now boasts an HTTPS secure "padlock". The upgraded security level (now encrypted SSL) should make NO difference to the performance but it does ensure the site is much more secure for our visitors

---

F-C Book Updated

After going digital 15 months ago and over 1,000 free downloads it was time for an update. Edition V 8.1 of Peter Holland's definitive book in English and German on every slide rule made by A.W. Faber and A.W. Faber-Castell is now free to download from here

---

Find Every Electro!

Rod Lovett's latest search facility makes it easy to access the extensive data on Electro types compiled by Bob Adams over many years. Take a look and find every known specialist Electro and Electronic slide rule – try it out here

---

The new edition of the Journal of the Oughtred Society is out! (See below for sample page and TOC images!)


---

Another very active member of our community, Walter Shawlee II, passed away on Monday, Sept 4. We all know Walter best for his founding and leadership of Sphere Research Corporation, along with his wife Susan, which was an informative, educational, and entertaining site. In addition to the preservation of slide rules and items related to them with which we are all familiar, Walter's site was also dedicated to research and development, test equipment metrology and the encouragement of science, technology, engineering, and math in everyone, especially with our youth. The Oughtred Society will publish a tribute to Walter and his significant impact to our community in the Fall Journal. A colorful account of his adventures is outlined in his obituary which appears in the Kelowna, BC homepage entitled Castanet and can be found here: https://www.castanet.net/obituaries/SHAWLEE_II%2C_Walter/29041/


Bob Koppany


Bob Koppany, Former Editor of the Journal of the Oughtred Society, Distinguished Frank Lloyd Wright Scholar, and Entertaining Auctioneer at many of our West Coast meetings passed away unexpectedly last year, in August. A tribute to him can be found in our Spring 2023 Journal.


Tom Martin


Tom Martin, Founding Member of the UKSRC and Noted Author and Collector of Alcohol-based Slide Rules and Hydrometers passed away in January of this year, after a short illness. Tom also published extensively in the Brewing History Journal and several other Brewing-related Websites. A tribute to him can also be found in the Spring Journal.

---

Calling all authors! The Oughtred Society is preparing the 2024 Journal issues, and is looking for some good articles! Contact Journal editor Jim Bready with your proposal, and see The Journal of the Oughtred Society web page for more information and to download the JOS Guidelines for Authors.

---

Book review by Michael Konshak:

Book Review of Volume 1 of the 24+ intended volumes (22 currently available), about each major manufacturer of slide rules. The volumes are available on Amazon ($27.95 per hardback or $19.95 per paperback). A portion of each sale is donated to the ISRM (International Slide Rule Museum). Each volume is ~550 printed pages. Reviewer Michael Konshak is a retired mechanical engineer and the curator of the International Slide Rule Museum since 2003. He is preserving the 50- to 100-year-old slide rule manuals in the Slide Rule Instruction Library Series. Michael has been a long-time contributor to the Oughtred Society.

---




Free On-Line BOOK: The Oughtred Society is proud to announce the publication of LONG-SCALE SLIDE RULES in LIFE-SIZE IMAGES by Otto E. van Poelje, dedicated to the memory of our Oughtred Society fellow collector & long-scale slide rule connoisseur Edwin Chamberlain (18-10-2017)


Archive of Collections. New Collections added to this Archive. The first collection in this Archive was that of the late Tom Wyman. We now have five collections featured; items from the collections of Paul Tarantolo, Louis Gotlib, Richard Davis, Cliff Frohlich and Thomas Wyman. All the collections continue to grow under the direction and efforts of Clark McCoy, Rod Lovett, Ted Hume and Richard Davis. We invite you to view this new Archive of Collections and consider having us post your collection to the OS website for posterity.

The Oughtred Society is proud to publish The Inventor of the CURTA Calculator an autobiography. This book is the story of the remarkable life of the inventor of this ingenious device, how he started in his father's mechanical office machine company in Vienna, eventually running the company himself, designing the Curta and becoming embroiled in WWII as a prisoner in a Nazi concentration camp and finally the difficulties of setting up full production after the war in Liechtenstein. Additional material written by the late Tom Wyman and Dr. Robert Otnes is included.

Pencil Slide Rules: A new publication introduced earlier in the year by the Oughtred Society: Pencil Slide Rules and their Successors, The Calculator Pen and Pentop Computers is a collection of articles that admirably covers this subject! This monograph is authored and edited by one of our Oughtred Society founders, Rodger Shepherd. This publication is now available for sale on our website.

JOS DVD is available for sale, containing 26 years of the Journal of the Oughtred Society in PDF format. OS members and non-members(individuals and institutions) may purchase the DVD by going to the Journal page and paying for the disk via Paypal.

A Search Facility for the Journal of The Oughtred Society awaits your use.
(See Journal Search in main menu at left.) This new Search Facility displays high resolution PDFs of Journal articles. You may search by several methods -- author, title, keyword, or for any word that appears in any article, or for all articles in a given year, etc.The search facility was created by Rod Lovett.

Request for Articles for the 2023 and 2024 Journals. Be a contributing author and share your knowledge and interests. For ideas and inspiration, read "Yes, You Can Write for the Journal of the Oughtred Society" (82KB pdf).



Publications of the Oughtred Society


Order Details for
All Publications
HERE

Slide Rules Through Time 1787 - 1905

Mechanical Air Navigation Computers
By Klaus Petzgold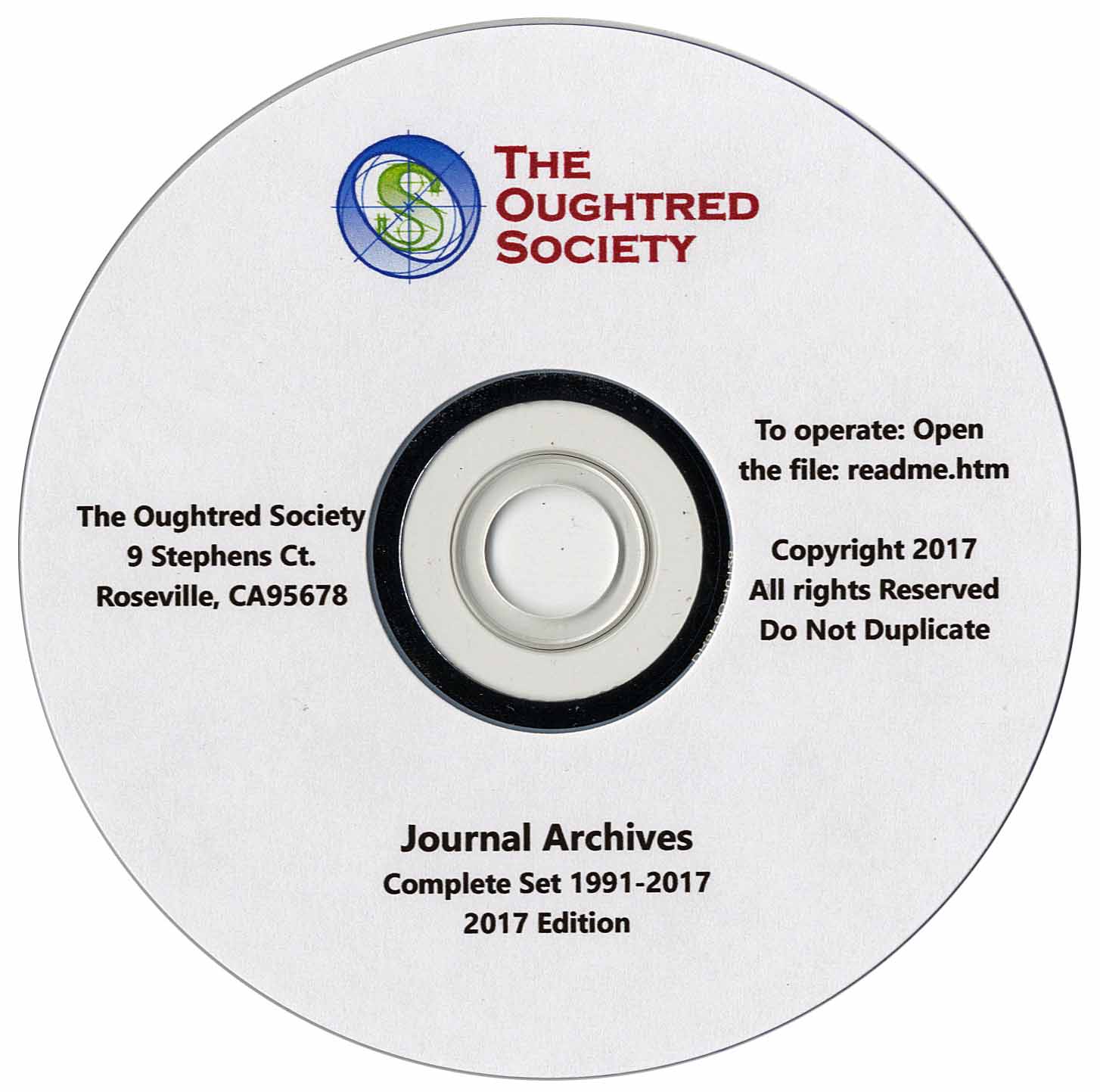 JOS DVD
26 years on one disk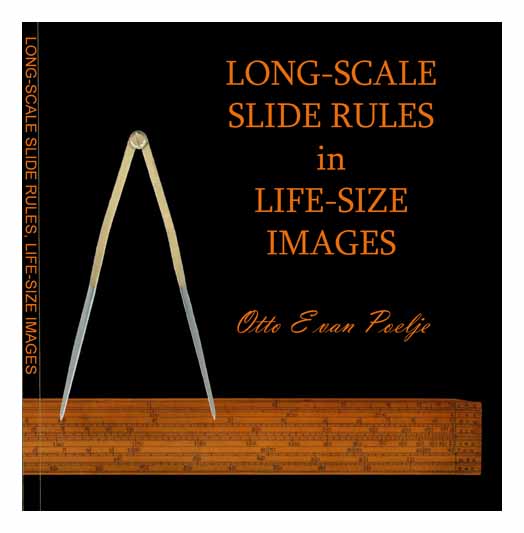 LONG-SCALE SLIDE
RULES in LIFE-SIZE
IMAGES



Specialized Slide Rules
for Electronic Engineers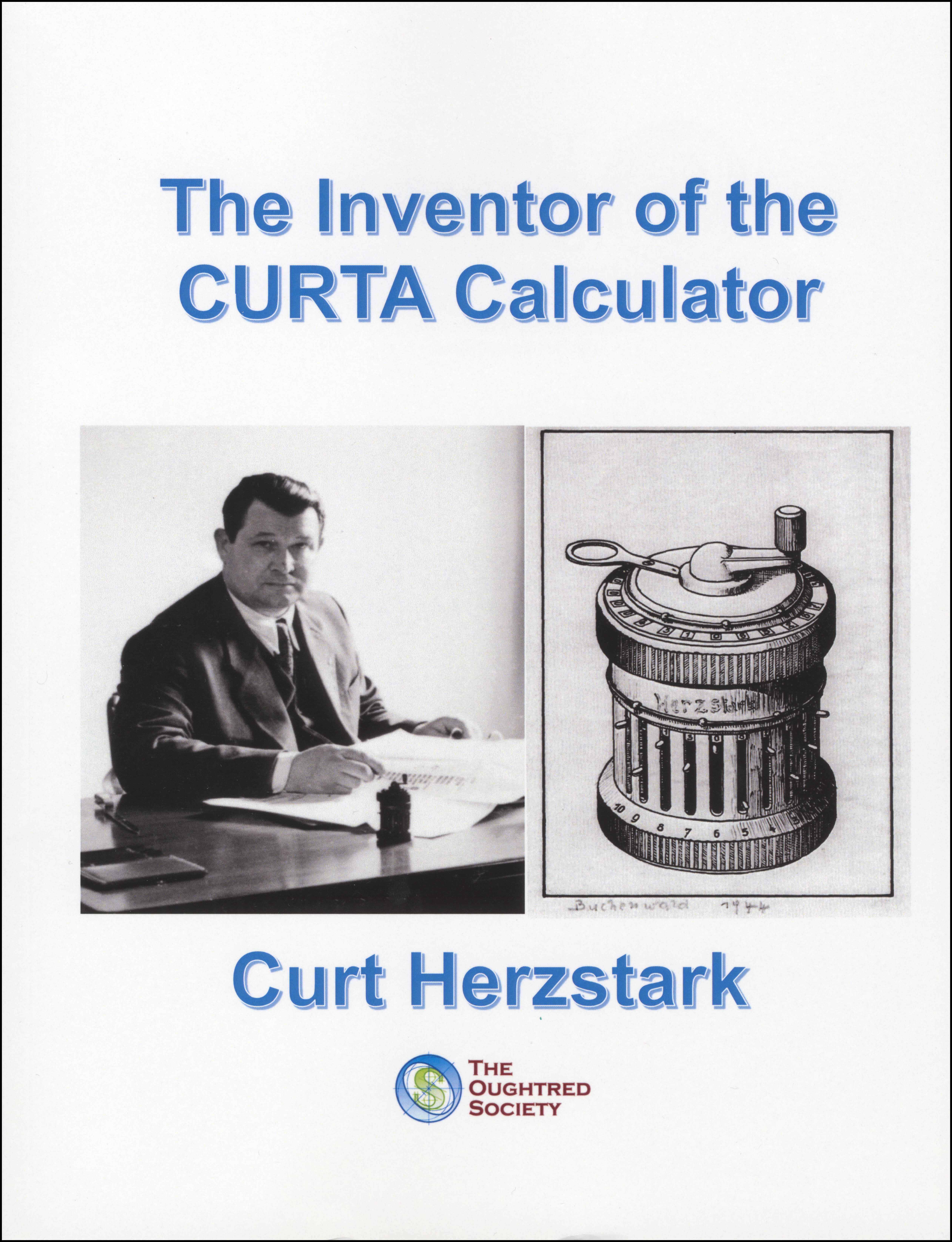 The Inventor of the
CURTA Calculator



Pencil Slide Rules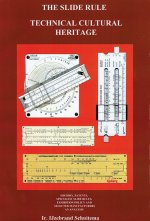 The Slide Rule Technical Cultural Heritage
by IJzebrand Schuitema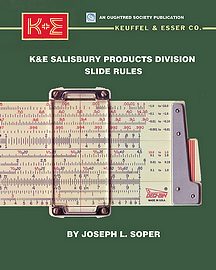 K&E Slide Rule History



Slide Rule Reference Manual
2nd Edition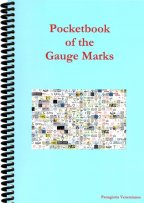 Pocketbook of Gauge Marks
2nd Edition