---

Slide Rule Info


---

Searchable
Galleries:

♦ Rare SRs


---

About the OS

Registration for the
Oughtred Society Winter Meeting
the weekend of May 7, 2016 at
the National Atomic Testing Museum,
Las Vegas, Nevada

Download Flyer for details
Hotel Accomodations: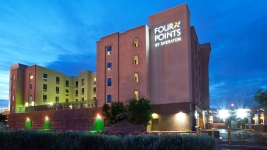 A block of rooms has been reserved at the Four Points by Sheraton Las Vegas East Flamingo at a flat rate of $89/night for Friday and Saturday nights.. A limited number of rooms have been set aside, so early reservations are recommended. See below for details. PLEASE NOTE that since this is Cinco de Mayo weekend, it is a popular weekend for parties on the Strip and we have been clearly informed that rooms at the $89 rate will be limited, so please do make your reservations early. The hotel will attempt to hold the rate until April 7, but if the rooms books quickly for the May 5 celebration the hotel has the right by contract to revert back to the normal rate of $169/night at any time. Reservations may be made by calling (702) 473-6400, Option 1, and be sure to mention the Oughtred Society $89 rate. If something unforeseen occurs, you will be able to cancel your registration and receive a refund up to April 15. This hotel is located 1.3 miles from the Las Vegas Strip at 4055 Palos Verdes Street, Las Vegas 89119 and is located across from the Atomic Testing Museum, within easy walking distance*. This hotel does have shuttle service to the airport. A block of rooms has been set aside at a special rate of $89/night, but this will expire on April 7, 2016 or until the special $89 price room capacity is reached, whichever occurs first. There is city bus service on Flamingo Road, so those without a car could easily get to the Las Vegas Strip without walking far. McCarran Airport is located a very short taxi ride away, so again a car is not necessary. (It should be noted that the mega-sized hotels may appear to be close together - but they can be a long walk apart!). *If walking to the museum please use cross walks Las Vegas has had 48 street crossing fatalities in 2015 !. I want to see you all safely at the meeting!!! An optional welcome dinner will be held Friday evening at the hotel in a private room with a fine selection of food supplied by Buca di Beppo Italian Restaurant. Cost will be $30/person. Also, after the meeting on Saturday an optional dinner will again be held at the hotel in a private room. These dinners have been popular at past meetings with lots of interaction and discussions! Please reserve for each dinner by April 7, 2016 so that we can get the food ordered and the space reserved. This meeting is open to Oughtred Society members and non-members. You do not need to be a member of The Oughtred Society to attend, but participation in the auction does require membership. Registrationfor the meeting is only $45 and an Oughtred Society membership is only $35! The meeting will feature displays of slide rule collections, an auction, buying, selling and swapping, three live presentations and the opportunity to meet and talk with fellow slide rule enthusiasts, many of whom are experts in their areas of interest. Additional items from the Thomas Wyman collection will also be offered at the auction. All attendees are encouraged, but not required, to bring slide rules and/or calculators to display and to sell or trade. See the FLYER for some examples of items that have been offered for sale or auction at the previous meetings. This is an excellent opportunity to enhance your collection, learn from fellow collectors, and enjoy a unique slide rule experience.
---
Event Schedule
Date:
Friday, May 06, 2016. Optional welcome dinner will be held Friday evening at the hotel in a private room with a fine selection of food supplied by Buca di Beppo Italian Restaurant. Cost will be $30/person.
Date:
Saturday, May 07, 2016. Location
The Atomic Testing Museum -- In Association with the Smithsonian Institution 755 East Flamingo Road Las Vegas, NV 89119 Schedule
8:00 - Room opens, Set up displays, Coffee and muffins provided.
9:00 - Circulate, View displays, Meet collectors, Exchange ideas, Evaluate items for sale, Brief introductions. (No sales until after the auction.)
10:00 - Presentation #1 20 minutes, 5 minutes questions
10:25 - Presentation #2 20 minutes, 5 minutes questions
10:50 - Presentation #3 20 minutes, 5 minutes questions
11:30 - Break for lunch (see Lunch Options below); Walk across the street. Museum security will be present and the meeting room will be locked during our absence.
1:00 - Setup and Inspection of items to be auctioned
1:30 - Auction of items followed by open selling and swapping.
3:00 - Afternoon break. Cookies and refreshments provided.
3:15 - Annual Meeting
4:30 - Begin pack up.
5:00 - Vacate room.
6:30 - Optional Dinner - held at 6:30 PM at the hotel in a private room with another fine selection of food supplied by Buca di Beppo Italian Restaurant. Cost will be $30/person
---
Meeting Registration
The registration fee is $45 per person, spouses are free, which will cover refreshments, the meeting room rental fee, and incidental expenses. If a non-spouse family member or friend will be attending the Saturday meeting and or itself, each person should be registered. No registration fee is required for those attending only the optional events on Friday or Saturday.
Paying by PayPal:
Use the drop down menu to register, then click the Add to Cart button. Several options are provided in case attendees have other evening plans, If you have friends wanting come to the dinner, but not the meeting, they need to register separately, using one of the options. You will have the opportunity to continue shopping to renew your membership, buy past Journals, books, etc.

Upon receipt of your registration, we will send you an Email of acknowledgement. Later, as earlier noted, we will inform you by email about other meeting-related and optional activities. Also, well before the meeting, we will send you a packet of additional information.
Or, Paying Directly by Check (use the Paypal button to see total cost):
Cancellation: Registration can be cancelled without penalty before April 7, 2016. No refunds, however, after that date.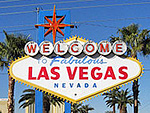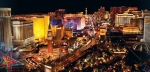 Las Vegas Area Sights and Events: As if the great meeting weren't enough to attract Oughtred Society members, there are many other attractions in the Las Vegas area to add to your meeting weekend or for an extended vacation. Download this
List of Attractions. (223Kb PDF).