---

Slide Rule Info


---

Searchable
Galleries:

♦ Rare SRs


---

About the OS

The Oughtred Society
Slide Rule Reference Manual
2nd Edition
The Manual.
This new Oughtred Society Slide Rule Reference Manual contains basic slide rule instructions, plus over 100 color photos of slide rules, and much contemporary information, including chapters on such subjects as History of the Slide Rule, Slide Rules on the Internet, Cleaning and Caring for Your Slide Rule, Collecting Slide Rules, Major Slide Rule Makers and Some of Their Common Models, Slide Rules for Special Applications, Tricks and Time Savers, etc. Click on the images at the right to see full-size sample pages.

Many, though not all of the page images, are larger than will fully display in a default browser and Microsoft Internet Explorer 6 uses automatic image resizing to make it fit without scrolling. To display an image at full size (if it is not already), place the cursor over the lower-right corner of the image and see if the resizing icon appears.
Ordering.
Price is $35.00 plus mailing cost. To place your order, follow these easy steps:
Order Your Copy Now!
1. Select Your Location.
Payment Via PayPal.

You may pay for your Manual with your credit card via PayPal, just click on the appropriate button in the table below.

Country
Postage Cost
USA
Priority Mail: $4.60, delivery 2 to 3 days.
Total cost: $39.60

Australia

Europe

Japan

United Kingdom

Priority Mail: $11.00, delivery 6 to 10 days.
Total cost: $46.00
Canada
Priority Mail: $9.00, delivery 6 to 10 days.
Total cost: $44.00
Notes:
We do not recommend surface mail for international shipments. Your Manual might be damaged.
These are actual postage costs for shipment by the U. S. Postal Service.
The Oughtred Society charges no handling cost.
2. Number of Copies.
Postage cost covers up to 3 Manuals. If you are ordering 1 to 3 copies of the Manual, please add your mailing cost from the list above to the price for your Manual(s) to determine your total cost. If you want to order more than 3 Manuals, please contact us via e-mail at secretary@oughtred.org.
3. Payment Via Check or Money Order.
2nd Edition Cover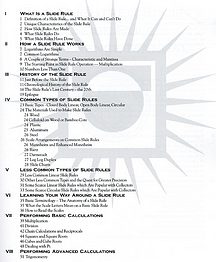 Table of Contents, p. 1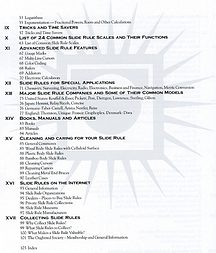 Table of Contents, p. 2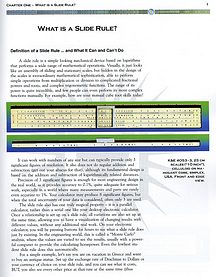 Chapter 1, p. 1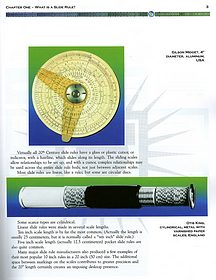 Chapter 1, p. 3